A botanical brightening complex that helps balance uneven skin pigmentation, leaving skin smoothed, refreshed and radiant. An Opulence Infusion® is soothing, relaxing, and suitable for all skin types, but provides special attention to those with uneven skin pigmentation. In just one soothing 50 minute treatment your skin will emerge Younger, Brighter, more Luminous. Uneven skin tone is balanced, skin looks and feels hydrated, rejuvenated, radiant and fresh.
An Intraceuticals Opulence Infusion® includes three steps to achieve immediate and impressive results:
Rejuvenate Infusion®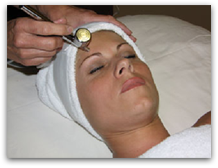 1.
Oxygen transported by mild pressure aids the delivery of age defying ingredients to the deeper layers of the skin while soothing and hydrating the skin instantly. Cooling, calming, pressurized oxygen increases absorption of the Opulence Serum® and naturally improves your skin's moisture levels while vitamins and antioxidants protect and defend. A combination of lightweight Hyaluronic Acid, Vitamins A, C, E and Green Tea works immediately to smooth skin and reduce fine lines and wrinkles, create better volume and increase firmness. A blend of botanical brighteners and super concentrated Vitamin C help control melanin formation and balance uneven skin tone. Your skin will emerge deeply hydrated, more luminous with health and glowing vitality.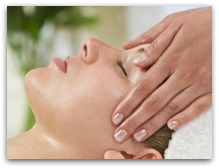 2.
After Step #1 is completed the unique Opulence Hydration Gel® and Rejuvenate Contour Eye Cream® are applied to the skin. The Hyaluronic Acid instantly hydrates the skin resulting in increased firmness, reduced fine lines and wrinkles, improved facial contours and overall radiance. Opulence Hydration Gel® counteracts skin dehydration and brightens uneven skin tone while providing the next hydration layer to lock in moisture and create an invisible barrier against moisture loss. The Rejuvenate Contour Eye Gel® specifically developed for the delicate eye area is packed with double concentration of multi-weight Hyaluronic Acid to significantly reduce fine lines and to add volume to the eye area and works harmoniously with the Opulence Infusion® program . To Intensify and maintain your results at home, these Support Products are recommended for daily use.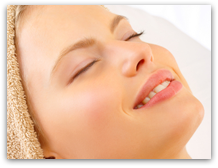 3.
Applying Opulence Moisture Binding Cream® is the final step in the Hyaluronic Layering Process. This moisture rich product contains multi-weight Hyaluronic Acid to provide intense hydration and Alpha Arbutin and Vitamin C to target uneven skin tone. This Hyaluronic Layering Process offers unmatched hydration and long lasting results. Continued use of Treatment Support Products is an essential stage in prolonging the benefits. Continued use of Treatment Support Products is essential in maintaining results.
At-Home Treatment Support Products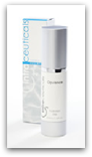 OPULENCE HYDRATION GEL
A lightweight, non-greasy, moisture-rich gel for all skin types. This silky hydration complex promotes natural collagen and elastin production, visibly reduces the appearance of fine lines and wrinkles and improves skin texture. The botanical brightener complex helps correct uneven skin pigmentation by suppressing excessive melanin production, while refracting and dispersing light, leaving skin smooth, refreshed and radiant. Actively counteracts skin dehydration, and is the second step in Hyaluronic Layering Process and creates an invisible barrier against moisture loss. Formulated with essential antioxidants to fight free radical damage. Use of the Rejuvenate Contour Eye Gel® is recommended after the luxurious Opulence Hydration Gel®.
Apply one to two pumps to cleansed skin morning and night.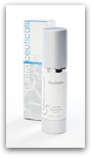 OPULENCE MOISTURE BRIGHTENING CREAM
A light, nutrient-rich cream with essential oils, antioxidants and botanical brightening ingredients that restores moisture, helps fight free radical activity, balances uneven skin pigmentation, and visibly reduces the signs of aging. At-home use of this product will result in tightened skin tone, reduced redness, even skin tone, diminished pore size, and an all over glow. This specially formulated cream delivers essential antioxidants and other healing properties which cannot be produced in a gel form. The blend of jojoba oil, macadamia oil, sweet almond and wheat-germ oil provide key moisturization, conditioning and revitalizing skin appearance.
Apply as the final step in the Opulence Hyaluronic Layering Process to lock in moisture night and day.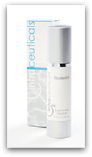 OPULENCE BRIGHTENING CLEANSER
A gentle, foaming, purifying cream based cleanser is designed to lift away impurities and dead skin cells. Asian plant extracts improves moisture balance leaving skin feeling dewy and smooth. This multi-tasking cleanser also exfoliates surface cells which minimizes skin dullness and reduces the appearance of surface pigmentation leaving skin clean and bright.
Use morning and night.

OPULENCE BRIGHTENING WAND
A concentrated brightening complex to specifically target areas of the skin with uneven skin tone and pigmentation in a portable, take anywhere, anytime pen. A unique combination of antioxidants and natural extracts help smooth and clarify fine lines and blemishes leaving skin brighter, rejuvenated and radiant. Revitalizes by sealing moisture into skin which combats dryness. Improves and maintains skin elasticity and texture. Continued application will maintain luminous and balanced skin tone. Apply twice daily or during the day as required. Works in conjunction with other Intraceuticals Infusions.